DEMONSTRATIVE EXPERIMENT (Spain, 22 June – 26 June, 2015)
The project's fleet of vehicles demonstrated the ability to locate a spill, determine its size, and predict its movement in waters off Cartagena (Spain) from 22 to 26 of June

All the goals set out for this final experiment were fulfilled: the team members involved effectively coordinated and planned missions which were executed by the fleet of five autonomous vehicles in a near-real time scenario. All the protocols and systems previously developed worked together to address a simulated oil spill
The Experiment
The main goal of this final experiment was to verify the validity of the protocols and software developed for a fleet of aerial, surface and underwater autonomous vehicles to identify, quantify and monitor a simulated oil spill made with Rhodamine WT. In the process, the skills developed throughout the project were demonstrated.
The experimental operations were carried out in waters off Cartagena in the Mediterranean Sea, on board the vessel Clara Campoamor, provided by Spanish Maritime Safety Agency (SASEMAR).
Five vehicles participated: a Light AUVs (Xplore1) and two X8 UAVs from the University of Porto, the Light AUV Lupis and the USV PlaDyPos from the University of Zagreb, and an IVER2 AUV from the Technical University of Cartagena.
In addition, the team from University of Cyprus made numerical predictions of the pollutant cloud evolution which aided in mission planning and adaptation.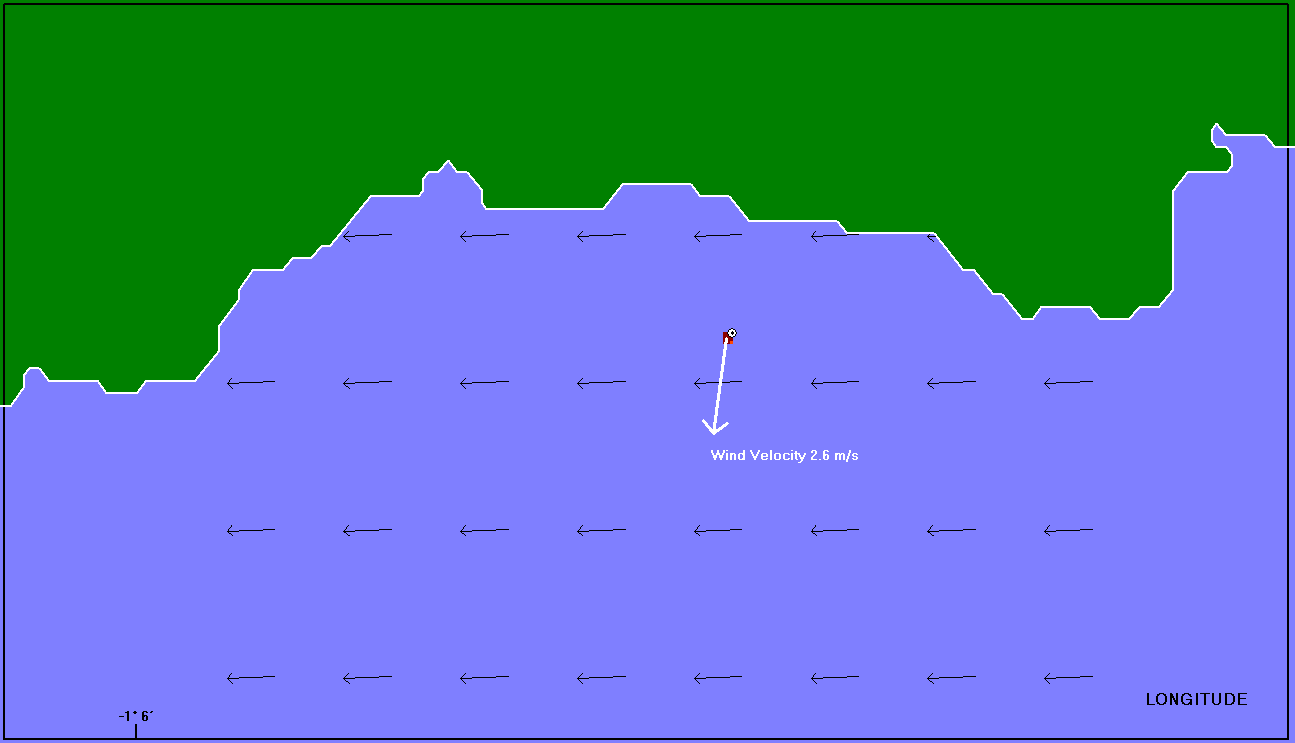 In total, a team of 20 people worked together over 7 days to carry out the suite of experiments needed to meet objectives of the project.
A week-long schedule was created to generate and monitor a simulated oil spill plume. It was essential to partner with SASEMAR to carry out the experiment, in conditions as realistic as possible. After all, the Clara Campoamor is the flag ship for combating marine pollution.
The first three days of the week saw teams coordinate on different missions with the vehicles, and the last two days were devoted to show the abilities of the fleet to stakeholders.
One week standard programme
22/June
Systems were set up and the team organized itself for effective cooperation on board. Therefore, the team spent most of the day tuning the vehicles and carrying out some test missions. On this day there was no spill of Rhodamine
23-24/June
During the following days, the team put into practice different strategies to locate and monitor a non-toxic Rhodamine WT spill. Several additional tests were needed to create and maintain enough quantity of dye to be detectable by the vehicles. Previously, it was necessary to design a Rhodamine pumping system, which was portable and able to inject dye into the sea for as long as needed.
25-26/June
The experiment consisted of two basic phases starting from an initial oil (Rhodamine WT) spill, with an unknown origin, location and size.
Each vehicle carried out missions in concentric circles (50 m apart) at different depths for detecting the spill. The result was positive. With that information the model allows us to predict where the spill will go in the future and its expected spatial coverage.
Once the direction of the spill was identified, new missions were uploaded to the vehicles in order to cross the spill in several directions recording its extent. Real- time data were sent underwater to the surface communication buoy and ship and then plotted on the command and control console (NEPTUS), including an overlay of the modelling outputs.